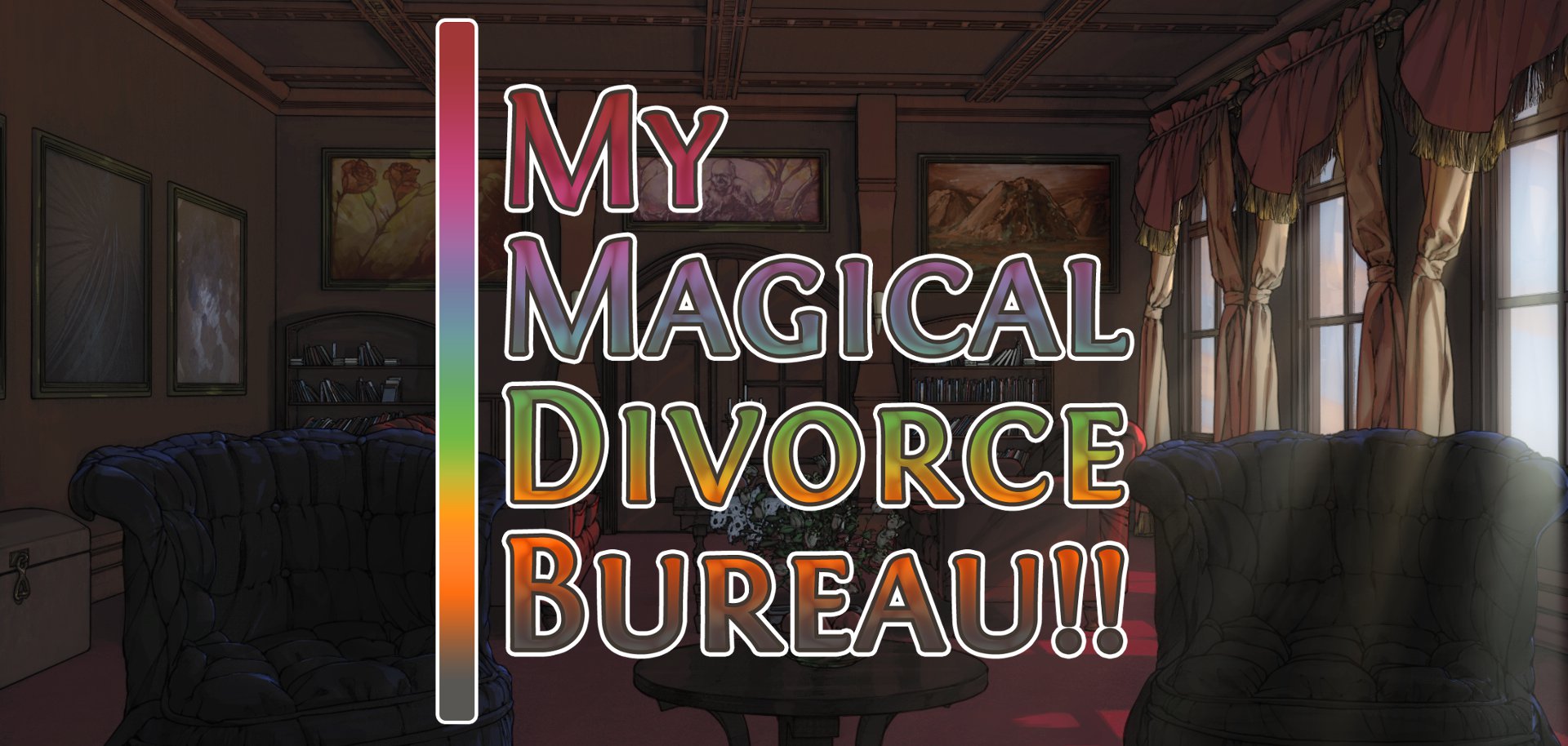 My Magical Divorce Bureau!!
A downloadable game for Windows, macOS, and Linux
In this magical, wonderful, and ridiculous world, all marriages are considered valid, including ones where one party was forced into it. For some reason.

Because of this quirk in the law, kidnapping important people and making them marry you is a common occurrence. So much so that a special bureau was created specifically to help couples formed under such circumstances get through the paperwork needed to officially divorce. You work there!

And you just can't seem to get your nose out of everyone's business. You've seen enough villains and victims come through this office to know that there is often more to the story than what's on the surface. You believe in your heart of hearts that some of these odd couples could definitely end on better terms if they simply communicated better. That is your daily quest, and today is no different. You've got three pairs scheduled to come in, and you intend to help them work through more than just an obnoxiously large amount of paperwork.
✰✰✰✰✰

MMDB includes three different villains and three different victims. The three villain/victim pairings that come into your office are randomly determined at the start of the game. Each of the nine possible pairings has it's own unique story and dynamic. All together the script contains a bit more than 18,000 words.

Note: There are several instances of uncensored swearing

Jeska the witch, Nerium the dryad, and Lexis the golem.

Po the blob, Lillum the demon, and Baird the werewolf.

Script & Programming by Katelyn Clark
Character Design & Sprites by SilverHyena
Chibis by Koete Hoshi
Backgrounds by DarkSin
Logo & GUI Design, Additional Programming by Jujube
Music by Sebastian (the songs are reused from the "A Foretold Affair" original soundtrack)
Blinking Effect by Sabrina Schewe

Download