XOXO Droplets: Extended Edition
The Lucas Kaiser Route Has Been Released!
---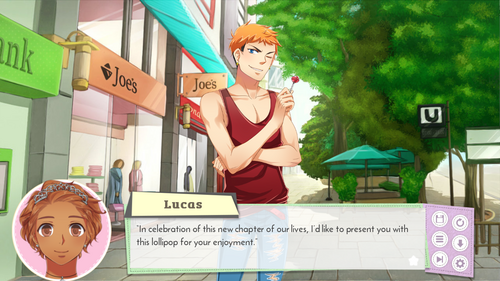 Yes, the Lucas Kaiser route of XOXO Droplets is out!
We promised you a romance route for that strange Halloween-haired party man and we've officially delivered. If you have the extended addition of the game already then you've got access to the route. It's a completely free addition so you only have to download the new file.
If you've been playing the basic version of XOD, now would be a good time to pick up the whole thing. It's 32% until October 17th! We chose that number because the overall word count went from a massive 290,000 to a whopping 320,000, haha.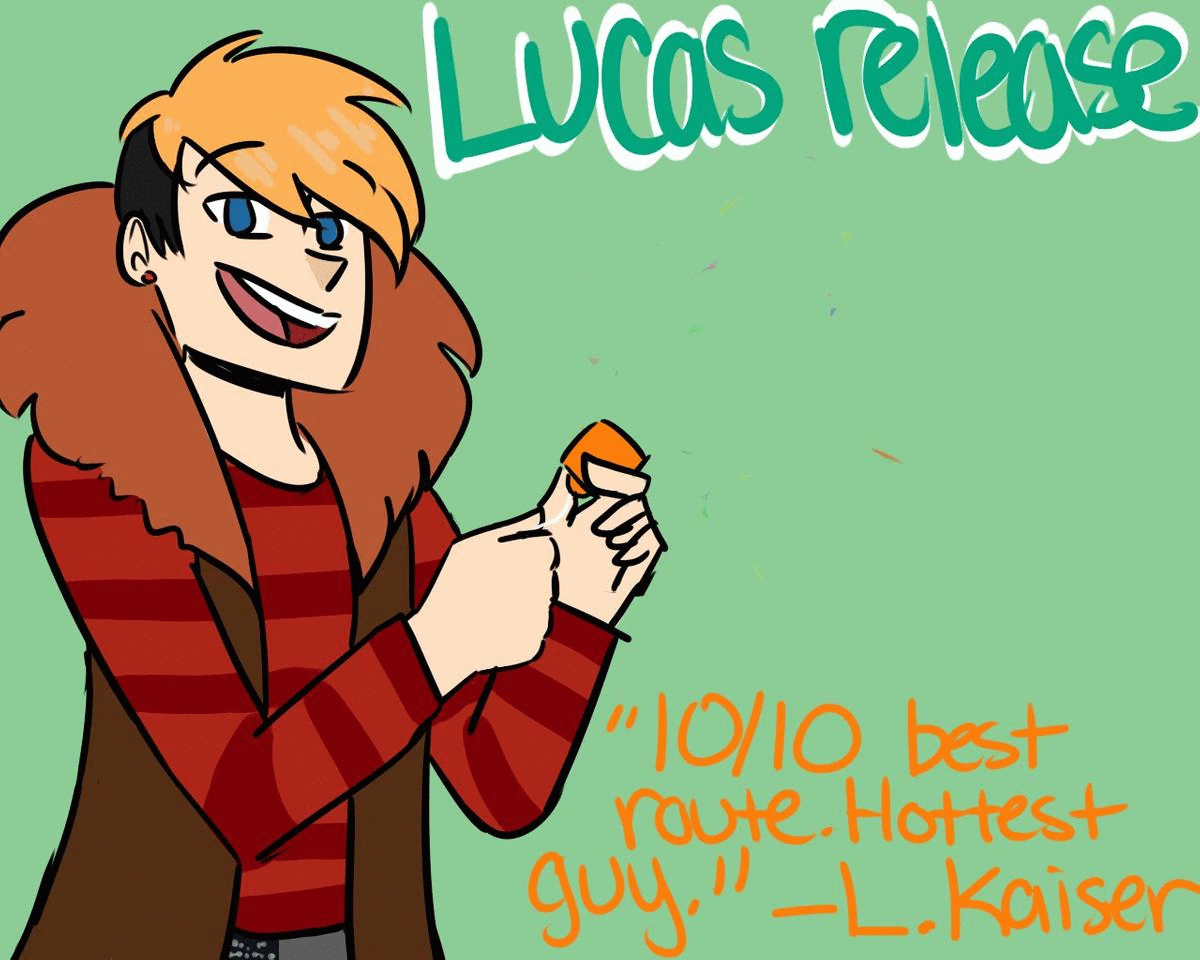 It's important to note that originally you could get the first few events of the Lucas route in either version of XOXO Droplets. Now all the Lucas content is included just in the extended version of the game.
If you're all set to woo that boy, here's some insight into how it works. The Luke Route isn't gameplay based. You don't have to rack up Affection Points, or buy certain items, or anything. His events happen at specific, automatic points throughout the game. There are a few chances where you can choose jump off of his route, but other than that all you have to do is get through the days. Our recommended method is-
• Start a new file from the beginning
• Turn events you don't want off using the events setting page in the More section
• Use cheats to get Reputation and Swifty Taffy
• Set the taffy to Weekly Equip
• Sleep away the days
• On October 11th, Year 1 you will be invited to a party, be sure attend
• Keep sleeping through the months and enjoy all the lovely Lucas Kaiser content

If you find any issues with this route, please let us know!
We've also made some other improvements; fixing typos and removing bugs and the like. Plus we added a brand new cheat code!
i-want-it-all
That code works in the extended addition of the game. It instantly unlocks all the unlockable gallery/list content. The outfits, CGs, phone backgrounds, and the Guy List. Lucas isn't included on the Guy List because he functions so differently from the other boyfriend options.

And that about wraps things up. This will be our final major addition to XOXO Droplets. It's been wonderful sharing this project with all of you. I hope that you'll continue to enjoy it! While moving on is always sad, at least there's that spin-off to look forwards to.
Lastly, we've got one more bit of news; GB Patch Games has started a Patreon account! We've been workshopping it for the past month or so, coming up with fun tier rewards and creating lots of informative posts, and we're ready to start sharing it around.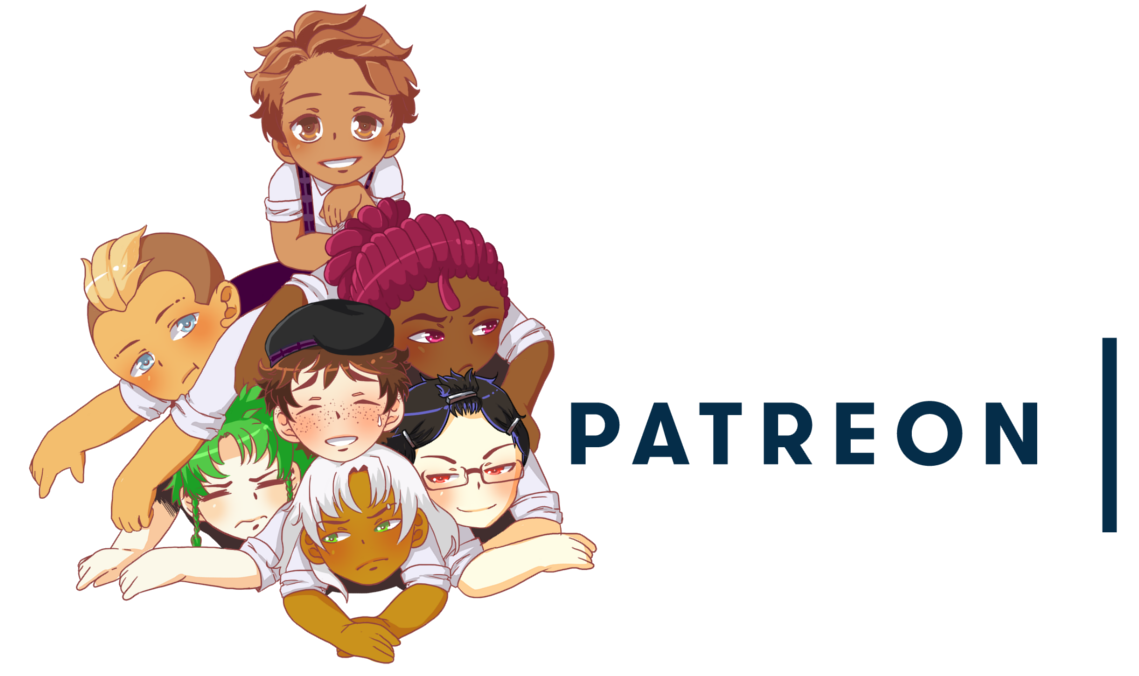 You can get early access to our projects, snazzy sneak peeks (including into some very special games that have yet to have been announced on our public social media pages), digital merchandise, and more. Plus the 10$ tier includes a key for newly released projects, which will count for this Lucas update to XOXO Droplets~
I hope you'll check it out and continue to stick with us as we work on new endeavors. Thank you so much for everything!
Files
XOXO Droplets (PC)
279 MB
Oct 11, 2018
XOXO Droplets (Mac)
261 MB
Oct 11, 2018
Get XOXO Droplets: Extended Edition
Comments
Log in with itch.io to leave a comment.
I wanna just say I always expected a joke about bae's name and never got it until now XD