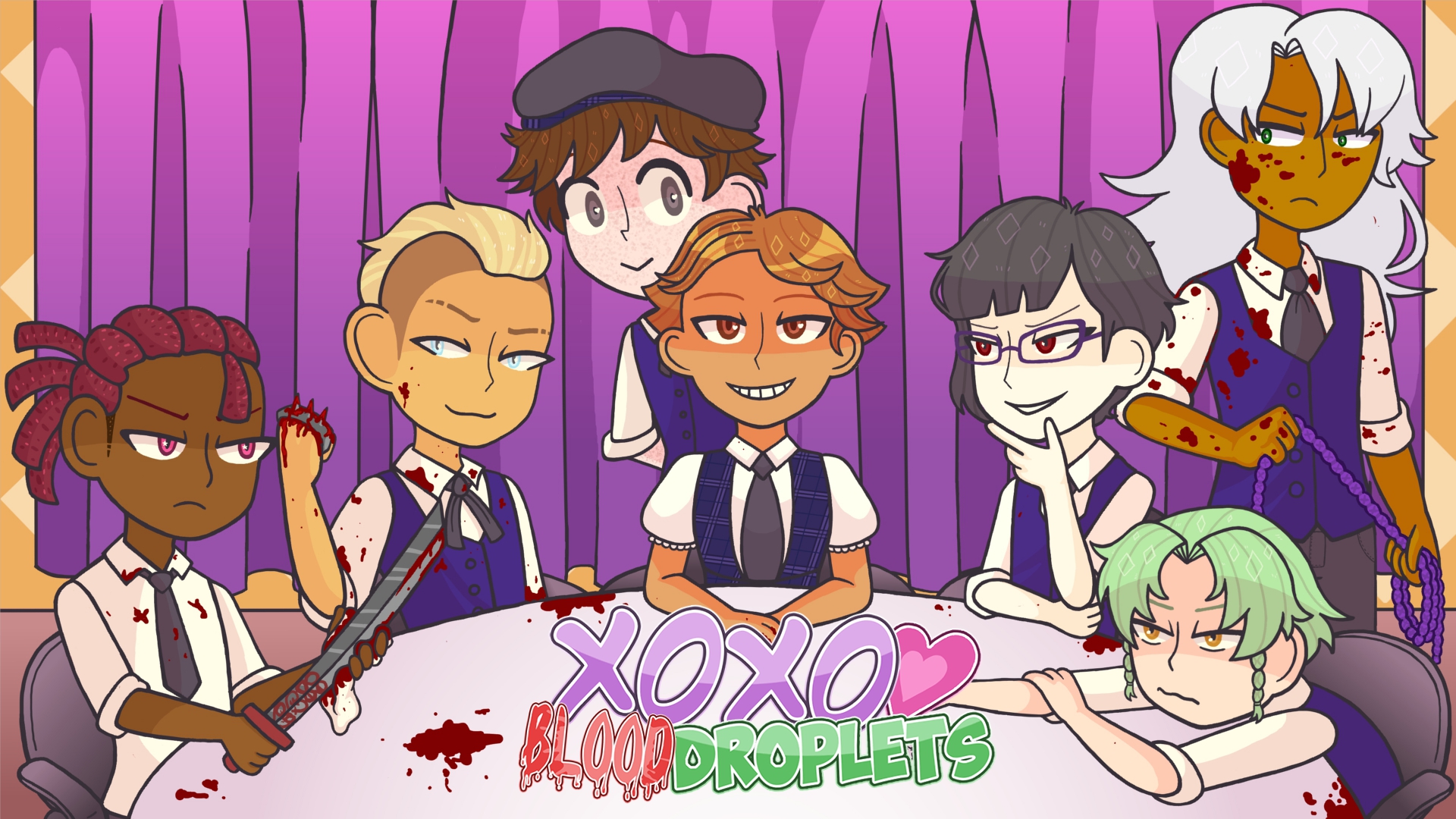 XOXO Blood Droplets
XOXO Droplets Spin-Off & Demo Release
---
Hello!
XOXO Blood Droplets is a Visual Novel being produced by GB Patch Games. You play as JB (renameable) and the goal is to successfully date a guy from the six available options: Pran Taylor, Jeremy King, Bae Pyoun, Shiloh Fields, Nate Lawson, Everett Gray. One route will be released for free, the other five will be included in a paid "full version".
We released a dating sim about jerky dudes called XOXO Droplets last year. Now the boys are back and worse than ever. They're returning to continue being unnecessarily difficult with the added bonus of also killing people and being generally insane. Of course, that's no reason to stop trying to romance them.
There's already a demo available, so feel free to give it a look!

Also, you're welcome to join us in our Discord Channel if you have any questions or wanna share your experience with the demo (or anything else, really. The community is very nice). We'd be happy to see you there!
Files
XOBD Demo (PC Version)
310 MB
Feb 18, 2018
XOBD Demo (Mac Version)
293 MB
Feb 18, 2018
Comments
Log in with itch.io to leave a comment.
AaAhhhh I can't wait to play the full game! :o I really like the chibi version as well!
Looking forward to it!
Are Youtubers able to do Let's Plays? I might (attempt) to do one soon.