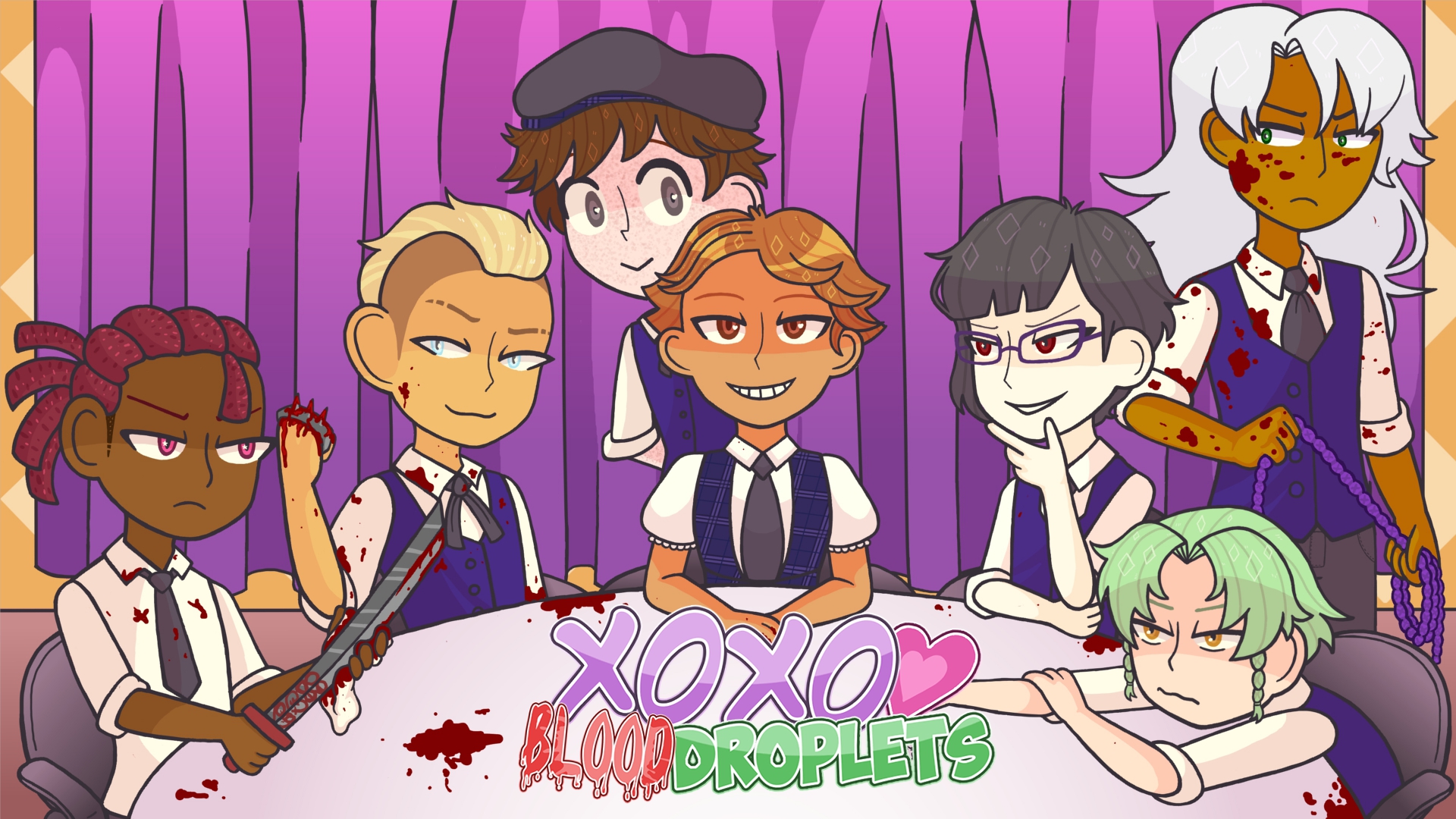 XOXO Blood Droplets
Kickstarter Launch + Major Demo Update!
---
Hey~

XOXO Blood Droplets is now live on Kickstarter! We're excited to finally put the spotlight on our crazy babies. Please give it a look. There's a lot of interesting stuff on there including tiers for early birds, a full guide book, and physical charms.
And just as importantly, the far longer and overall much superior demo has been released. The length has almost doubled and there's been lots of general improvements. It includes several 'to be continued' types of conclusions and 13 Bad Endings to find. If you're looking for something spooky to play today, I recommend that. It's important to note that saves from the older demo aren't compatible with this newer version so please start a fresh file.

Thank you for checking this out. We hope you'll enjoy ❤

Files
XOBD Demo (PC Version)
337 MB
Oct 31, 2018
XOBD Demo (Mac Version)
319 MB
Oct 31, 2018