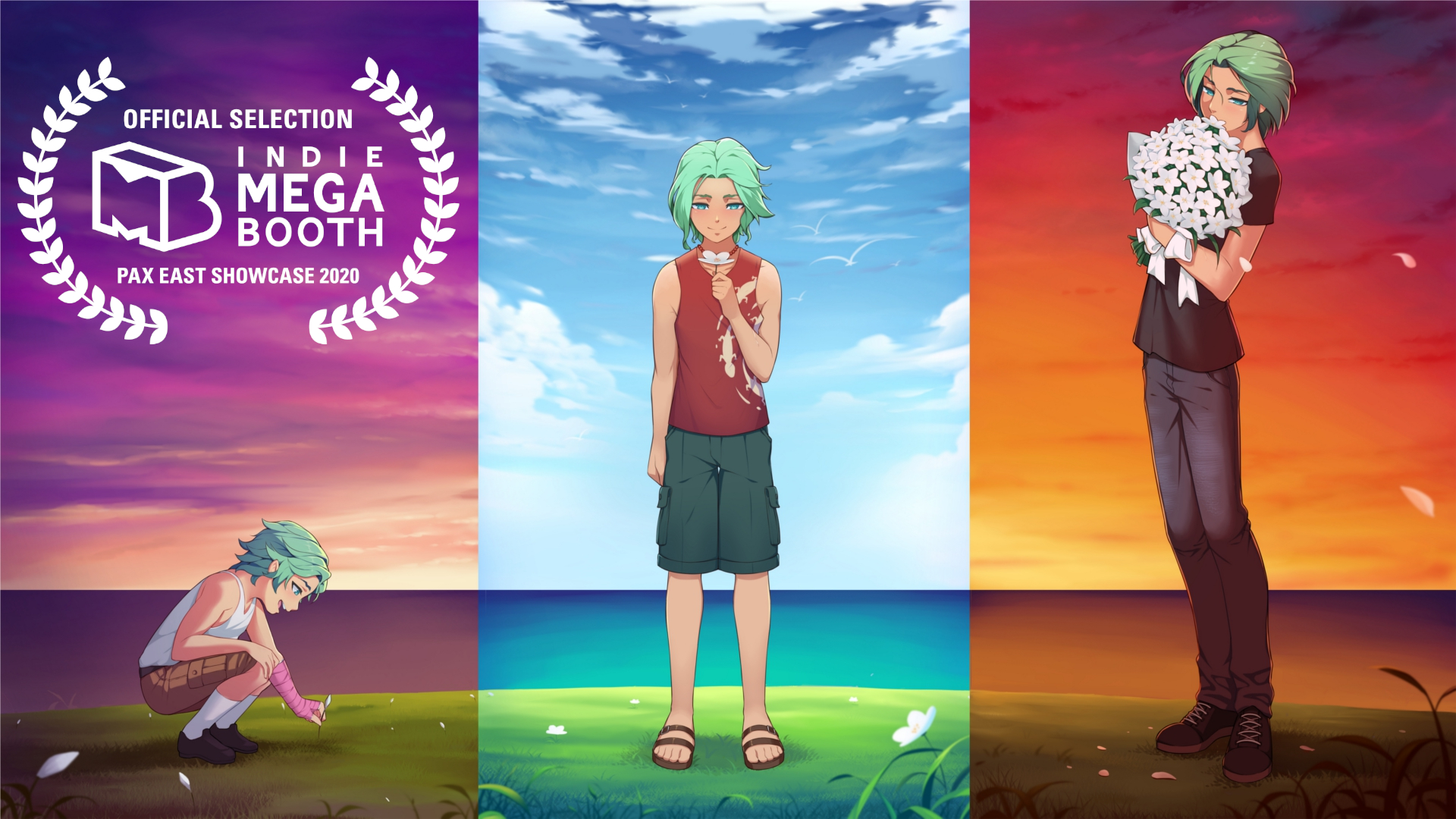 ​Our Life: Beginnings & Always
A downloadable game for Windows, macOS, Linux, and Android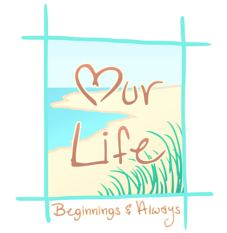 A nostalgic Visual Novel where you create your own character and grow from childhood to adulthood with the lonely boy next door! It's currently in development by GB Patch Games. A 78,000 word demo is available for anyone who's interested. It includes scenes from childhood and adolescence.



A slice-of-life story with comedy, romance, drama, and many wonderful memories to make.

| | |
| --- | --- |
| Price: | Free-to-Play, with optional paid DLCs that add events and love interests |
| Rating: | 16+, for swearing, crude humor, and suggestive content during adult-aged portions of the game |
| Release: | November 2nd, 2020 for Steps 1-3 + three DLCs |
| Platforms: | Windows, Mac, Linux, Android, Steam |
4 different periods of life to experience; childhood, adolescence, teen-aged, and adulthood
Name, appearance, personality, and pronoun (he, she, or they) customization for your character
The option to change your character's details however you like as you grow, including transitioning to new pronouns
A choice-heavy Visual Novel with frequent opportunities to shape your personality, feelings, and preferences
1 main love interest, Cove Holden, whose personality, interests, and appearance will develop in a custom way over the years based on his experiences with you
Decide for yourself how quickly or slowly the relationship develops between you and Cove by setting a unique dynamic that can change over time
6-8 hours of content that's free for everyone, plus optional paid DLCs that increase playtime
Light animation effects. The sun shines, characters blink, and more (animations can also be turned off)
Partial voice acting
A voiced name feature. Choose one of the options on a 600-name-long list and hear that name said aloud by Cove throughout the story ❤


A beta build of Our Life is available for our third tier and up supporters on Patreon! It includes the entirety of Step 1, all 10 Moments (the demo only has 4), as well as about 80% of Step 2. In total, it's more than triple the size of the public demo. There's also a special bonus OL demo available on every tier, the PAX Demo. Our Life appeared at PAX East 2020 and the custom demo made for the convention is accessible to Patreon backers.
Please consider supporting us, if you can. Sharing the game and telling us your thoughts is also super helpful. Thank you for looking! If you give the game a try, we hope you'll enjoy ☀


Our Life is built around creating a life that's all your own and developing a unique connection with one specific character, Cove Holden. It begins as a summer vacation of childhood. Once that ends time moves on to another summer but during young adolescence, then it continues to when everyone is teen-aged, and finally adulthood. The protagonist is highly customizable. You'll decide their name, appearance, gender, personality, interests, relationships, and what becomes of them in the future. The physical look you've set for the main character is referenced through text during game events. The game's perspective is first person, so the MC's design is only directly shown on screen as a simple approximation during decision making processes.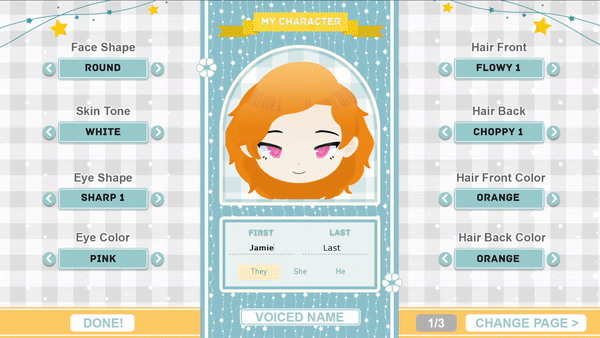 Each time the character grows into a new stage of life you'll have the option to change their details, including the pronouns they use and first name they go by.

Our Life is choice-heavy with near constant opportunities to determine what what character thinks/feels. The choices you make in one period of life will have an impact on what happens in the next stage. The regular event choices are centered on developing your protagonist and Cove as people, rather than what they think of each other.

For example, if an in-game choice appears with the options of teasing Cove or comforting him, teasing won't lower your closeness and comforting won't increase your closeness. Instead what you pick will have a hand in influencing your personality and the kind of man he grows up to be. There are no bad endings in Our Life and Cove will only refuse to take an interest in you if you choose that specifically. So pick anything that feels right.


Cove Holden is the main love interest of Our Life and he is also changeable. As a child his features are consistent, but as he begins to grow there are multiple directions his looks, interests, and personality can take. Your actions will have an impact on him, but you won't know in what way. While making choices that determine the course of events there's little way to tell how the experiences will shape him in the long run. You'll just have to see what he becomes once time moves forward.

You will get to decide directly how Cove and you feel about each other. Using a combination of Comfort and Interest Levels you'll design a custom relationship.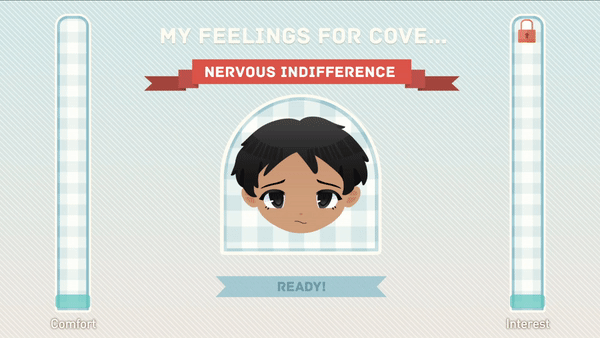 At the start of each new stage of life you'll have the option to change your feelings on Cove. He'll respond in kind to however much interest you show towards him.

Through Interest Levels you can make a slow burn romance, starting at "Disinterest" and having the feelings grow over time steadily until Love is reached only at the very end. Or you can be totally into each other from the beginning. Or you can always stay just good friends. Or something else. The experience can be further customized by trying out different Comfort Levels and experimenting with the various ways Cove can develop.

There are also two extra love interest options who will be available through paid DLC. Those guys have personalities/futures/appearances that remain consistent. They aren't changeable in the way Cove is.

Jamie Last (name can be changed) has spent the last couple weeks on a summertime high. At eight-years-old nothing is better than what feels like endless days of school-less adventures, especially when you live walking distance from the beach. While coming home under a scorching sunset one fine evening, Jamie is approached by a stranger. The man is looking for a kid who can do him a favor, and he's even offering to pay for it. He wants Jamie to please be friends with his only child. The person is Mr. Holden, Jamie's new neighbor as well as the father of the odd, and oddly named, boy Cove. Whether Jamie wants to play along or not, Cove isn't going anywhere. He's present in Jamie's life for far longer than they ever would've guessed.

And somehow the long days of vacation finally come to an end. Summer may not be able to last forever, but Jamie can take comfort in knowing it will come back again someday…
| | |
| --- | --- |
| Updated | 6 days ago |
| Status | In development |
| Platforms | Windows, macOS, Linux, Android |
| Rating | |
| Author | GBPatch |
| Genre | Visual Novel, Interactive Fiction |
| Tags | Comedy, Dating Sim, Gay, LGBTQIA, Meaningful Choices, Multiple Endings, Otome, Romance |
| Links | Steam |
Download